Want to Grow Your Business
EBS Marketing
Maximises ROI
Want a digital marketing strategy that delivers results?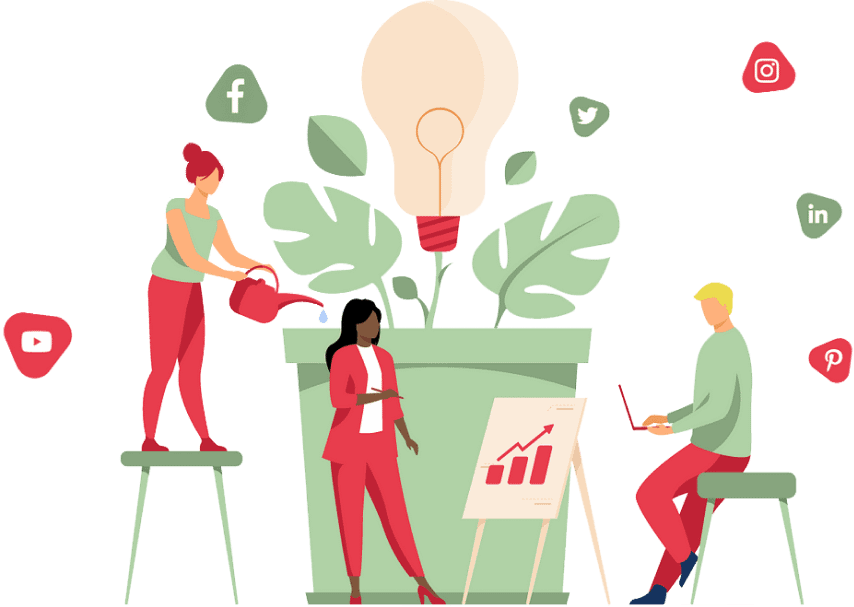 What We Do
EBS Marketing develops tailor-made strategies for digital marketing
EBS Marketing provides a full suite of services, and our team is committed to understanding business goals and are focused on delivering great ROI. A combination of in-depth research to understand target customers behaviour allows us to offer tailored services that will wrap around your team perfectly. Thanks to our years of experience, we are able to develop and deliver a strategy that will make you stand out from the crowd and deliver on your business goals.

Digital Marketing Strategy
Need support with developing your digital marketing strategy?
We analyse your processes and objectives and listen to your input. Based on that information we craft a strategy that will steer your marketing efforts to achieving unparalleled business results.
Get Started

Social Media Management
Want to make better use of the power of Social Networks and utilise them as a powerful sales channel?
We will help you tell your story across different platforms and adjust them to suit the needs of each platform and their respective audience groups.
Get Started

Essential Sales Kits
Need that extra competitive edge over your competition?
We'll develop a customized sales kit by performing in-depth client interviews, detailed competitive analysis, and market research. EBS works closely with the client to determine product strategy.
Get Started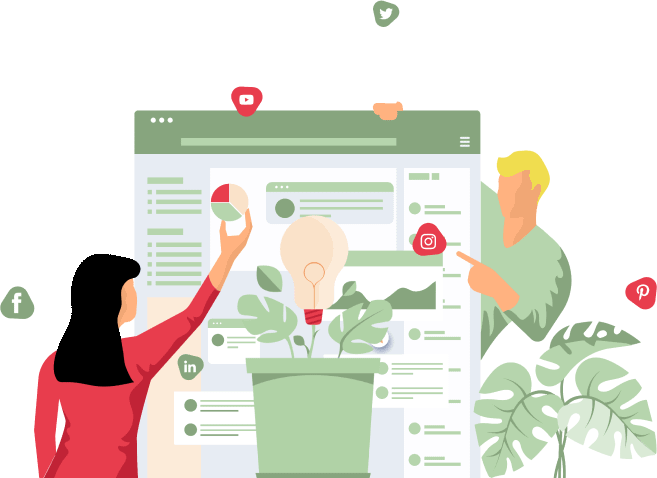 Digital Marketing Partner
Tailored to Your Needs
EBS Marketing is more than just a Digital Marketing Agency. We partner with our customers to enable them to enhance their digital journey and achieve their business goals. Our people are our strength and the impeccable quality of our services is a reflection of a brilliant team of experienced specialists. We focus on providing measurable results and maximising ROI.
A complete client analysis allows us to understand your business processes and tailor a strategy that will help you reach your business goals. EBS Marketing can develop your visual identity and messaging, create platforms such as websites, e-shops, video content, and presentation decks. Promoting them with smart SEO and PPC advertising campaigns goes without saying. On top of that, we can set up your social media channels and utilise them as perfect sales channels to round out your digital presence.
From early startups to large corporate clients We provide a wide array of scalable digital services that can dovetail with your resources and maximise results.
Testimonials
What Our Satisfied Clients are Saying!
I'm astonished with the campaign results and absolutely delighted we the ROI!
EBS is an excellent team with the skillset and the knowledge to listen to your needs and then execute them to the best effect. Whether you are a startup, an individual, or an established business, they focus on the importance and effectiveness of having a clear strategy, a standout website with the right messaging, and focus on the effective execution of your marketing campaign. They also create the most beautiful website designs! EBS is with you every step of the way. A happy team of experts, who believe in you and support you to achieve your goals to reach the target market.
EBS Marketing has provided us with an excellent service so far and we're looking forward to continuing to work with them. It's a highly professional team that brings great results.
Being a small business we don't have the resource or in-house skillset to update our website and start a digital marketing campaign. EBS Marketing has proved all the services and experience we needed but allowed us to retain control. Already we're seeing new opportunities that we would not have had otherwise
Most business owners end up working in the business rather than on it – despite best intentions. This is where Sandra can really help. She gets you to focus back on the things that make the biggest difference to delivering your vision and strategy, and brings knowledge, experience and vitality to the sales and marketing process.
Her insight and drive will quickly get you results. I am happy to recommend her and plan to continue using her excellent skill set.
Sandra is a very creative and strategic thinker with the ability to genuinely connect with people, and drive growth in new and existing markets. She possesses a unique blend of being able to see the big picture, bring the best out in people and develop brand and marketing strategies. This rare combination makes her the right person to help drive a strategy for success.
Her insight and drive will quickly get you results. I am happy to recommend her and plan to continue using her excellent skill set.
Contact Information
Get in touch!