Digital Marketing Strategy
With digital technology transforming whole industries, it becomes necessary to invest in this form of marketing. People shop online, socialize online and practically live online. Potential clients now have new ways to learn about and vet businesses they're interested in and ensuring your digital marketing strategy is on point is necessary if you want to remain competitive.
It can affect your growth plans and suggest different approaches to developing a winning set of actions for your company.
A comprehensive set of services
A digital marketing strategy is a comprehensive set of services that involves implementing a variety of techniques to achieve the desired effect. You need a well-developed strategy to develop your company's strategic marketing objectives, such as brand building, market expansion, or new business development. It sometimes incorporates traditional (offline) techniques.

Search engine optimisation





Research-based strategy
We'll do thorough research and align the strategy with your business goals. Once we thoroughly understand what both you and your target audience expect, we'll proceed with designing a comprehensive marketing plan that will target the right channels and provide the best ROI.
Transparency is one of our core values, and you'll have full insight into our processes and be involved in the planning stage. We'll check in regularly with reports concerning relevant metrics and ask for input if a course correction is needed.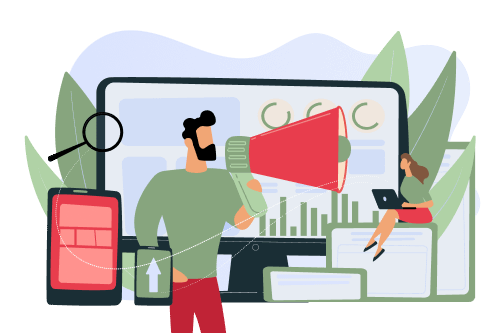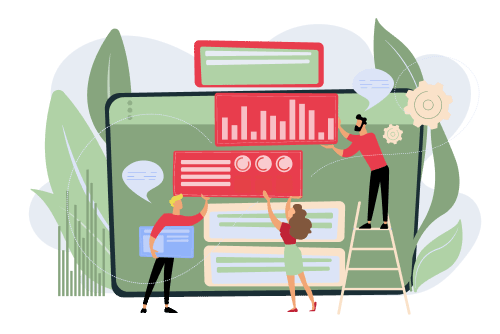 Our team will blend content and design into your overall marketing strategy, increasing your brand visibility and ensuring you're seen as a valuable resource in the field. Well-researched blog posts and social media presence are just the tip of the iceberg.
Digital marketing is no longer new. It's now necessary for businesses to maintain their digital presence in order to compete against larger, more established companies. Digital presence eliminates geographic barriers and gives companies new and interesting ways to convey their expertise and value proposition to their prospective customers.
Contact Information
Get in touch!